Driving is dangerous, and some drivers are more dangerous than others. Requiring drivers to have insurance to cover damages to others is a way to shift the burden onto the dangerous drivers (via higher premiums). This protects innocent victims from financial ruin. But what exactly is the effect of accidents on insurance? Short answer: for a certain amount of time, they will likely raise your rates. How about whether accident forgiveness with worth it? 
The average driver will be in an accident three to four times in their life.  The question we're looking at is what effect that has on our insurance. First, we'll examine how long they stay on your record. After that, a look at the impact on the price of your insurance, and "accident forgiveness" programs offered by insurers.
How long do accidents stay on your insurance record?
There is no single answer when it comes to how long traffic accidents continue to affect insurance rates. The duration varies by state and insurer. That said, three to five years is the most common window. After that, an accident will no longer affect premiums. You can always ask an individual insurer in your state how long they consider them for a precise answer.
The difference in premium can be significant. While accidents can impose a surcharge on your rate, being accident-free after a certain number of years can provide a discount. Thus, if a driver has an accident, their base yearly $1000 premium could go up 40% to $1400. Once the accident is 3 years old, that surcharge falls off, and a 10% discount could apply, moving the rate to $900, a total difference of $500 per year.
Further, many insurers also provide more significant discounts at certain intervals past the 3-year window. State Farm in Arizona, for instance, provides discounts at 3, 6, and 10 years with discounts ranging from 15% to 25%.
If I get in an accident will my rates go up?
When you make a claim, a premium increase is possible, though not guaranteed (see below).

Or, if you don't make a claim, but police file a report, your insurer may access this data. If they do check your record when it comes time to renew, they may choose to raise your premium.

They don't always check because doing so costs them money. So, a rate increase isn't assured but is possible.

For more on making (or not making) a claim after an accident check out our guide on What to Do After an Accident.
Regardless of whether you make a claim, there are a few factors at play which determine if and by how much your rates will change. The primary one is the severity of the accident. A minor fender bender does not receive the same treatment as a major collision.
Also taken into consideration is driving history. Someone with a sterling record over the past decade is likely to receive lenient treatment. A driver with many accidents, not so much.
The third major component is fault. As may be obvious, a driver who is at fault for an accident is far more likely to suffer consequences with their insurer. Particularly if they were driving fast or while impaired. In a no-fault state, this doesn't apply, as each driver uses their own insurer to make a claim, as opposed to using the insurer of the driver at fault. This also means that it's more likely both drivers will see a rate increase, though severity and driving history can still influence that.
One saving grace is that many insurers offer what's known as "accident forgiveness." This perk is generally earned, or sold as an add-on to an insurance policy. As the name implies, this serves as a get-out-jail-free card for a first accident and claim. See below for a comparison of the different accident forgiveness options available and look at whether it's worth it.
How much does insurance go up after an accident?
The amount varies based on the state, insurer, severity, driving history, and fault. According to a study conducted in 2017, for a first time accident with a $2000 claim, a driver can expect a 44% increase to their premium on average (up 6% since 2014). For a second accident, this jumps to an average of a 99% increase (up 13% since 2014). Times like these, accident forgiveness can prove very worth having.
But the study notes that in a fault-based state (see the list of states here), this isn't the case. Instead, rates are much less likely to rise if you're not to blame for the accident since the other driver's insurance will pay the claim.
Bodily injury tops the chart, causing rates to go up by 48.6% on average. Property damage follows close behind with an average increase of 44%. In comparison, comprehensive claims have much less effect with average increases of only 2%. This is because comprehensive claims tend to cost the least, and generally caused by things outside of the driver's control.
The top five states for premium increases:
California, New Hampshire, Texas, Massachusetts, and North Carolina.
They have average increases of 57-63% for a first accident.
On the flip side, the most lenient states:
Maryland, Michigan, Oklahoma, Montana, and Kentucky,
They have average increases of only 21-30%.
The full list of states is here.
Is Accident Forgiveness worth it?
Assuming it's not included for free, the question becomes 1. how much extra will it cost per year and 2. how likely is an accident to occur?
By what percentage will that increase the yearly premium? If it's a $1000 premium and the addon costs $50 per year, that's a 5% surcharge. Consider that the average surcharge for a $2000 claim is 44%. That bumps the annual premium to $1440. The surcharge remains for at least 3 years generally, so that's an extra $1320 in the premium over that time. You'd have to pay the $50 for 26 years to match that expense.

What are the risk factors? Do you have teen drivers or have a history of accidents yourself? Do you live in a place with twisty and windy roads or weather that can get icy and dangerous in the winter? Is your driveway back out onto a busy street? Weigh considerations like these. The more risks that apply, the more likely accident forgiveness may be worth it.
Keep in mind that accident forgiveness coverage follows the policy, not the driver. But accidents follow the driver, not the policy. In other words, if you get in an accident your insurer won't increase your rates because of forgiveness. But that doesn't mean the accident isn't on your record. So, if you then try to shop for a policy with a different insurer, they will likely take that accident into account, and raise your premium. Furthermore, if you get into a second accident, even the company you're with may count the first one. Thus, when determining the increase in your premium they may bump up your rate by 99% instead of 44%.
Accident Forgiveness Comparison
Note: due to state law, none of these options are available in California.
Allstate

Allstate's program is only available with a purchase of an upgraded YourChoice auto policy. With the gold plan, the driver needs to go three years without an accident. With platinum, the benefit kicks in immediately.
American Family
American Family's accident forgiveness program is earned by being accident-free for at least five years.
Ameriprise

Ameriprise's accident forgiveness comes after being with the company for a certain amount of time with a clean driving record.
Amica
Amica offers accident forgiveness through their optional "Platinum Choice Auto" package. (Not available in all states). Their system is somewhat unique in that driver's earn "points" that can keep rates steady after a claim, or to reduce/eliminate your deductible. These points come from renewing existing policies, referring others to Amica, or completing a year of good driving. (More points earned with more vehicles on the policy).
Arbella
Arbella allows qualified drivers to add accident forgiveness for $45 per year. They use a system of "surcharge points" that raise your premiums based on how many you've earned. So in this case, the forgiveness waives the points you would have earned from the accident.
Erie

Erie's accident forgiveness offering is available after you've been a customer of theirs for at least three years (in applicable states). Obviously, this kind of free accident forgiveness is the most worth it.
Farmers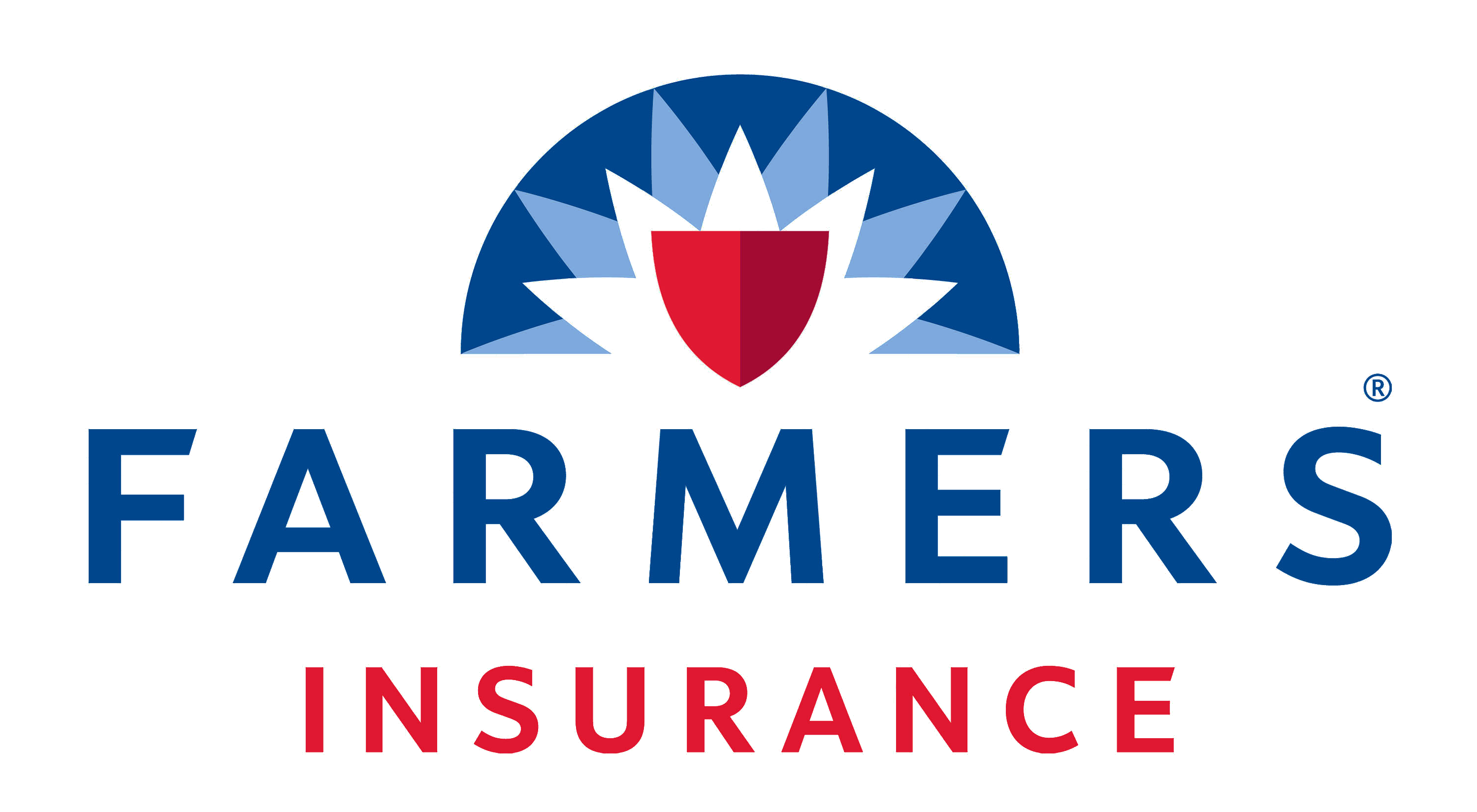 If you qualify for Farmer's accident forgiveness program, they will forgive one accident every three years. Unfortunately, they don't specify how to qualify. This benefit applies regardless of who is driving or who is at fault. Their protection also extends to comprehensive claims. These are damages caused by forces such as theft, vandalism, hail, fire, trees falling on the car,  or hitting a deer. (Though not hitting other things if swerving to avoid the deer).
Geico
Geico's accident forgiveness is available in two ways. Either as a buyable addon (in some states) or as free for drivers who have been accident-free for five years. Having this coverage also protects the driver from losing any good driver discounts that may be in effect. The coverage is per policy, so any of the eligible drivers may use this benefit once. Not available in California, Connecticut or Massachusetts.
The Hartford

Only available with a purchase of the Advantage Plus package. To qualify, all drivers must be accident and violation-free for five years.
Kemper

Kemper provides accident forgiveness as an optional add-on. It protects against premium increases even if you're at fault.
Liberty Mutual

Liberty Mutual offers accident forgiveness to drivers who have been accident and violation-free for five years. This applies even if you insured with someone else during that time. Some restrictions apply.
Nationwide
Nationwide's program has to be purchased, and can only be used once per policy. As with many other insurers, they provide an accident-free discount that kicks in after five years which can offer up to 10% savings. If you add more than one vehicle, the savings could rise to 20%.
Progressive

Progressive's forgiveness offering is a tiered structure as part of their loyalty rewards program. Like some others, this is earned by being accident-free for a certain number of years, though it only counts years you've been with Progressive. The longer you've been accident-free, the higher the tier of forgiveness.
Plymouth Rock

Plymouth Rock's accident forgiveness coverage is available for sale as an optional add-on.
Safeco

Safeco offers accident forgiveness as part of their "Safeco Safety Rewards" program. This applies after being free of violations or at-fault accidents for a certain (unstated) number of years.
State Auto
State Auto's program comes as part of their optional "Protection Plus" and "Premier Auto" packages. This benefit applies if you're accident and violation-free for at least 35 months, and availability may vary by state.
Travelers
Travelers' "Responsible Driver Plan" offers forgiveness both for accidents and minor violations. These two features will protect against premium increases once every 36 months. They also have a "Premier Responsible Driver Plan." This includes forgiveness along with a decreasing deductible and total loss deductible waiver. The decreasing deductible will provide a credit of $50 every six months (up to $500). This applies towards a covered loss, while the total loss deductible waiver will waive the deductible entirely if you wreck your car.